Palatine Hill, Baths of Caracalla, the Houses St. John & St. Paul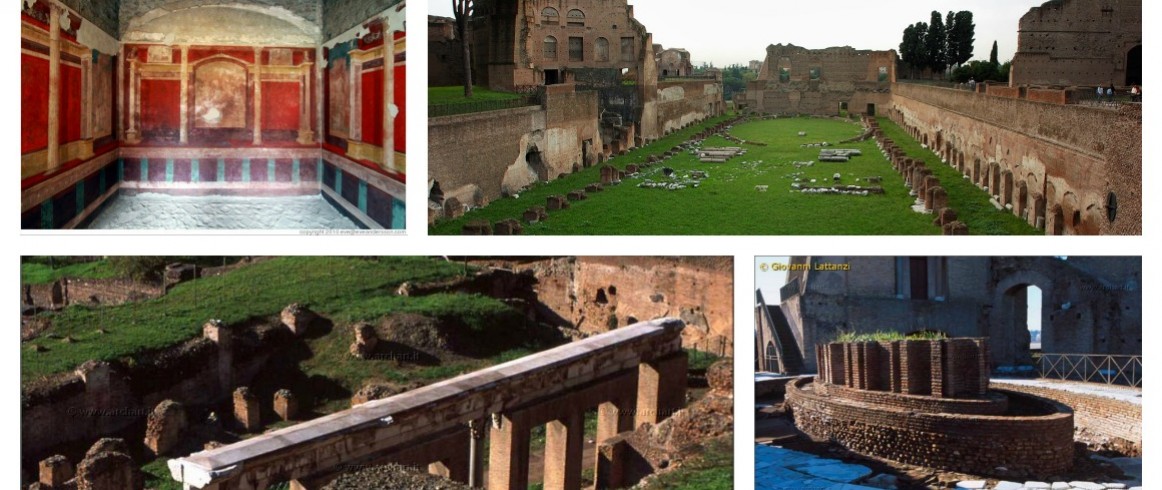 Tour details:
Category:
Ancient Rome Tour;
Duration:
4 Hours
Operating Days:
Sun; Tue; Wed; Thu; Fri; Sat;
Start Time:
09:00 AM
Meeting Point:
Hotel
Itinerary
Palatine Hill
Augustus palace
Augustus Room
Baths of Caracalla
Calidarium
Tepidarium
Natio ( Swimming pool )
Gynnasium
Wonderful Mosaics !!!
Inclusions
Transfer from hotel to the site
Private official tour guide
No Wait Access
Not included
Admission:
Euro 26 per person
Instant Access
Palatine Hill, Baths of Caracalla, the Houses Ss. John & Paul
A Visit between the sacred and the profane
Our visit will begin on the Palatine Hill, where Roman civilization began.
Here is where Romulus and Remus first resided based on Roman mythology and successively also the famous Roman emperor, Augustus, who chose to live here, being a traditionalist by nature.
On our tour we will visit the remains of the Imperial Palace, the Circus Agonalis and the residence of Augustus along with its amazing view of the Circus Maximus.
The next stop will be the famous baths made by the Emperor Caracalla in 212 A.D, the second largest baths in Rome after those of Deocliziano but the first to accept within its walls more than 1.500 people during the Roman era.
The baths were laid over an area of 11 hectares and were considered to be one of the 7 wonders of Rome.
We shall bring you to a complete discovery of this immense complex, visiting the ancient gymnasiums, changing rooms and the sauna areas.
We will help you understand what it was like during the Roman era, how the Romans lived, their customs, their traditions, their firm beliefs in dedicating a large amount of their time to the cleanliness of the body of which the Romans were devotees.
From the baths, we will walk towards the Celio Hill which is another of the seven most important hills in the city and then arrive under the Basilica of Ss. John and Paul del Celio founded at the beginning of the 5 th century by the Senator Pammachio, where you will be able to witness an extraordinary complex of ancient Roman residential edifices.
Legend identifies this location as Ss John's and Paul's home and later on where they were buried after becoming martyrs during the reign of Emperor Julian l'Apostata (361-363 A.D.).

The archaeological complex provides an evocative itinerary spread out into among more than twenty diverse rooms.
Partially frescoed with paintings dated between the 3rd century A.D and the medieval age. Here, we will be able to see a blend of antique daily life, religious, cultural, historical and artistic interest.
Information will be given in detail about how private homes (insula) became noble estates (domus) and then progressing through advanced construction and becoming ancient Christian churches called Titulus!